The Importance of Securing Connected and Embedded Devices In the Supply Chain
A Ponemon Research Report - Fall 2021
Cyberattacks today are more likely than ever to stem from embedded devices and their complex supply chains.
To understand the impact of supply chain security, the Ponemon Institute conducted a survey of 632 embedded product security decision makers.
Read the Ponemon Institute report to discover:
How 3 in 5 vendors have already lost money due to product security concerns
A critical security step only 50% of today's vendors are taking
Impacts of hiring a CPSO on supply chain and product security
Get insight into current practices and product security strategies at today's leading companies with this report, exclusive to Finite State.
Sign up for the Webinar!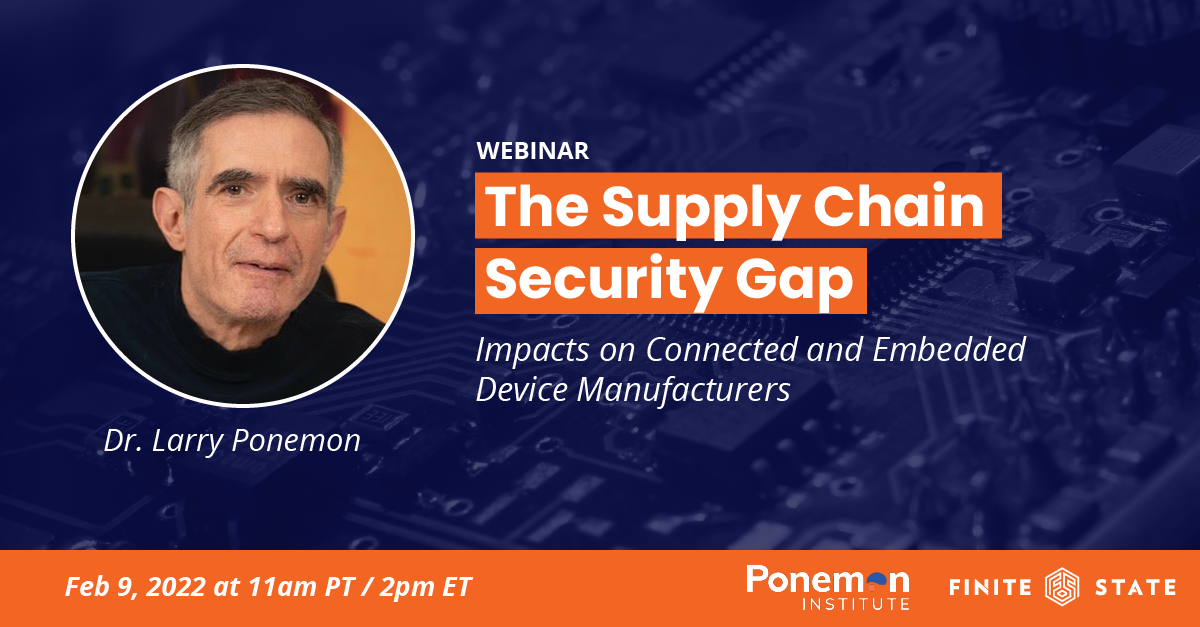 Hear Dr. Larry Ponemon discuss the results and implications of this report via live webinar: The Supply Chain Security Gap: Impacts on Connected and Embedded Device Manufacturers.
February 9, 2022 at 11am PT / 2pm ET.
Register now!